GO GO YOU PACKERS GO GO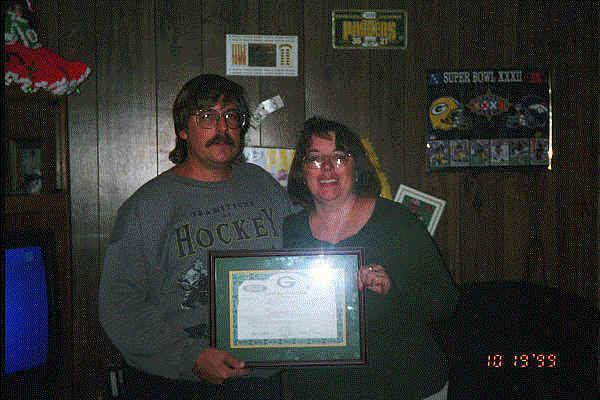 The above picture is Me and my wife with the Packer Stock that my wife( Dinah ) me for Chrismas . My Name is Russell Dean and that is my wife Dinah. We have been married for 23 years this Dec. 4.
The young lady standing in the left corner is my daughter Becky, the two handsome young men on the right side are my two sons the one standing in the blue shirt is Jayson and the younger one in the brown shirt is Mark and its is his birthday. The other young boy in the picture is my nephew Kyle.